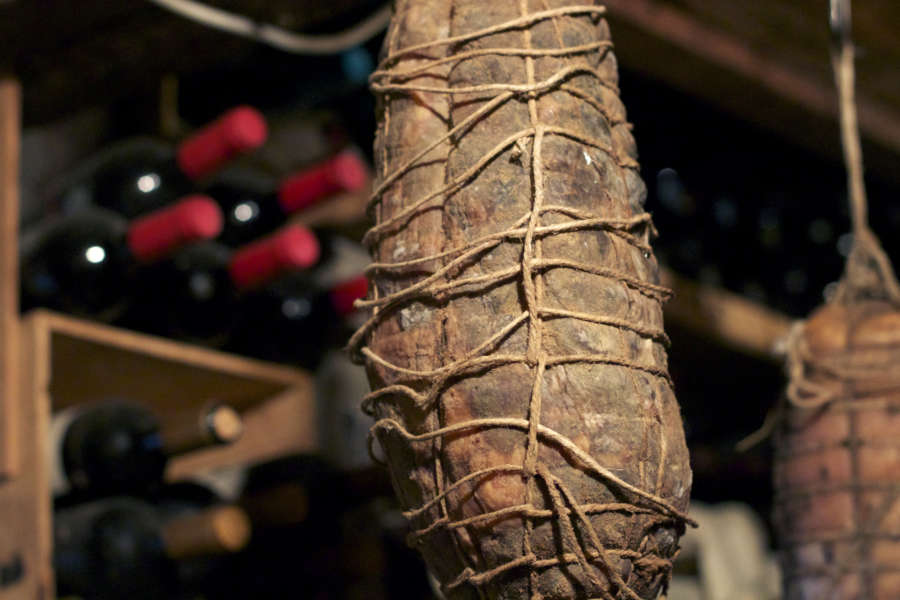 Excellence in meat and cold cuts
> The Coppa Piacentina PDO
The Piacentina Cup is certainly one of the most appreciated products of Piacenza in the world, thanks to its quality and its millenary history, dating back to Roman times. The producers of Coppa Piacentina still follow the traditional process and are very skilled in the selection and processing of the most suitable pieces of meat to achieve a unique excellence.
At sight, the Coppa Piacentina is cylindrical in shape, slightly thinner at the end, with a compact and homogeneous slice, bright red in color, interspersed with parts of pinkish white fat. On the nose it is delicate, with a delicious characteristic aroma and a light spicy aroma typical of seasoned products, reminiscent of the pepper and compound spices used for its processing. Its unique and tasty taste is sweet and delicate, refined with the progress of maturation, which must last at least 6 months.
The Coppa Piacentina PDO is an excellence from Piacenza! For its production the muscles of the neck of pigs from Emilia-Romagna and Lombardy are used, but the processing and seasoning are carried out exclusively in the province of Piacenza. In fact, our territory presents the ideal environmental conditions for the realization of this delicious cold cut: fresh valleys rich in water and green hills with forest vegetation set between the river Po and the Apennines give the Cup its characteristic all-Piacenza flavor.
You can taste the Coppa Piacentina PDO as a second course together with fresh salads or grilled vegetables. But you can also add it to your first courses, lightly browned, to give a tastier and tastier taste.
Come and taste our exquisite Coppa Piacentina PDO and admire the wonderful landscape in which it is made.